I LIKED IT!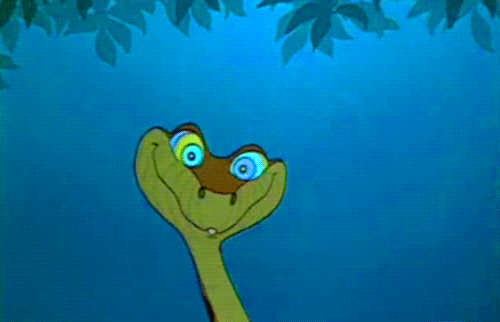 I REALLY, REALLY DID!


Craving Constellations is the debut novel by Nicole Jacquelyn. I never really know what to expect when it comes to new authors; however, this book truly lived up to my expectations. Ms. Jacquelyn provides her audience with a wonderfully gritty, emotional, tough and raw look at MC life. It is the story of a young woman who never really appreciated what home and family were until she went to hell and back.


BRENNA:

I was the princess of Aces MC, and I had the bloody knuckles to prove it.

*

How could someone make decision after decision attempting to get away from their past and somehow end up right back where they started?






Brenna was once the princess and darling of the Aces MC, a club where her father is vice president. She was raised in the biker way of life and as she got older, Brenna was determined to remove herself from the life and seek out what she felt her biker family could not give her. She wasn't willing to become an "old lady" who was casually left at home only to be called upon when the man was willing. Brenna sought security, safety, love and comfort – all things she felt a biker could never ever give her. So, Brenna hunted for all those things from the outside world. But what happens when the real world is far more terrifying than the world you left behind? What happens when the security you sought turns out to be a façade?


DRAGON:

"I know baby. I know you needed control. But with me, you aren't gonna get it. You gotta let go. I'm in control here."

*

"Keep your fuckin' hands on the wall. I don't want you falling. You got your hands up there, that also means I get to watch those sexy fuckin' tits bounce when you start riding my face. You look at me, Brenna. Don't look anywhere else."






Dragon was a new recruit when he first met Brenna at one of the Ace's parties. Not knowing that she was the daughter of his vice president as she had been away at college, he hotly pursues the beautiful red head. To Dragon, Brenna was the most beautiful girl he'd ever seen and their one night of passion and intimacy marked him deeply. What started out as something incredible that Dragon wanted to continue was abruptly ended when Brenna left in the middle of the night and never returned to the biker compound.






It has been five long years since Brenna left the Ace MC gang, five long years of horror, abuse and despair. She has finally managed to escape her abusive husband with her four year old daughter in tow. Brenna realizes that the only protection and safety she can seek out is that of her father's biker gang. It is time to face the music. Brenna has a secret that is about to be revealed. Her night with Dragon resulted in a beautiful baby daughter, one that she has kept hidden from Dragon. When she left she had always intended on going back to speak to Dragon but then she discovered she was pregnant and she knew that Dragon would not let her go. Staying with the Ace MC was not something she was willing to do so she never returned. She then got married to her polished and business-like boyfriend who turned out to be the devil incarnate. I must admit that Brenna's decisions were something I did not understand. I truly understood her need to leave the club and the MC way life. I just never could figure out why she never even contacted her father for five years? Who does that? Further, why would her father allow her to leave and then not contact her for five long years?

When Dragon discovers he has a daughter and missed out on four years of her life, it is safe to say that he was pissed with a capital "P". Further, he now has to face his president and vice president and deal with the ramifications of sleeping with the VP's daughter all those years ago. That had remained a secret since Brenna never returned. Despite his hurt and anger over Brenna's betrayal, he still sees Brenna as the one woman for him. His forever. I loved how he immediately bull-dozed his way into Brenna's life. His immediate love and care towards his daughter was amazingly beautiful. When Brenna's husband catches up to her, Dragon will stop at nothing to protect his woman and his daughter. She left him once before and he is determined to hold on to her forever. Nothing will get in his way.

I feel like I need to mention that this book is H.A.W.T. *grins*






"He said it was gross, huh?" I said and raised my eyebrows. Then, I licked her pussy from her ass to her clit. Just like I remembered, it was sweet as fuckin' candy. "Nope, not gross." I licked her again.






"Not coming in your mouth, Brenna. I'm coming when you're riding my dick with that sweet little pussy. Been waiting a long time."


Holy Moses! Dragon has a dirty mouth and I liked it! I liked it a lot! I loved how Dragon helped Brenna overcome all her misconceptions about herself that she began to believe at the hands of her husband. He made her feel beautiful and like a desirable woman and Brenna slowly started to claim that part of herself back again. Ms. Jacquelyn did an amazing job writing some incredibly sensual and erotic scenes.






The progression of Dragon and Brenna's relationship was very real. They had a lot to overcome in order to move on from the hurt and betrayal. Dragon's pain was something that literally poured off the pages of my kindle for me. Here is a man who was utterly devastated when he discovered Brenna's full story. This led to a scene in the book which some readers have taken issue with. While I would never condone Dragon's actions in any way, I did understand what led him to that critical lapse in judgment. I think that this author did a remarkable job in realistically portraying how someone like Dragon would deal with such earth-shattering desolation. It was not easy to watch such a train wreck occur but it certainly was true to life. Further, to see how Dragon felt such remorse and self-hatred over his actions made the whole dramatic scene a little easier to swallow.

All in all, Craving Constellations was an engrossing read that did not disappoint. Full of raw emotion, sex, heart-break and family, this is a must read if you enjoy books about the biker world. I will be anxiously awaiting whatever Ms. Jacquelyn has in store for us next!



You are my only one
You are my only one
Well, I'm telling you now, now you're my only one

I've got two long legs like to carry me
Two sharp eyes to look for the fight
Two strong arms to hold on tight
Two good friends on my left and right
But only one only one

You are my only one, you are my only one
Don't be leaving me now, now you're my only one

There's only one road before me
Too many turns in the way
Thousands of things to do today
Millions of moments I must admit
But only one only one

Oh, you are my only one
You are my only one
Well, I'm telling you now, now you're my only one

Taken for granted and pushed aside
All that it wanted was a place to run and hide
Missing message in a hollow tree
Hidden deep inside a memory
And the memory seems like dreams
Hundreds of hopes in the past
Nevertheless it was never the last
Hold on strong or you fade out fast
And only one only one

And you are my only one, you are my only one
Don't be leaving me now, now you're my only one
James Taylor, Only One